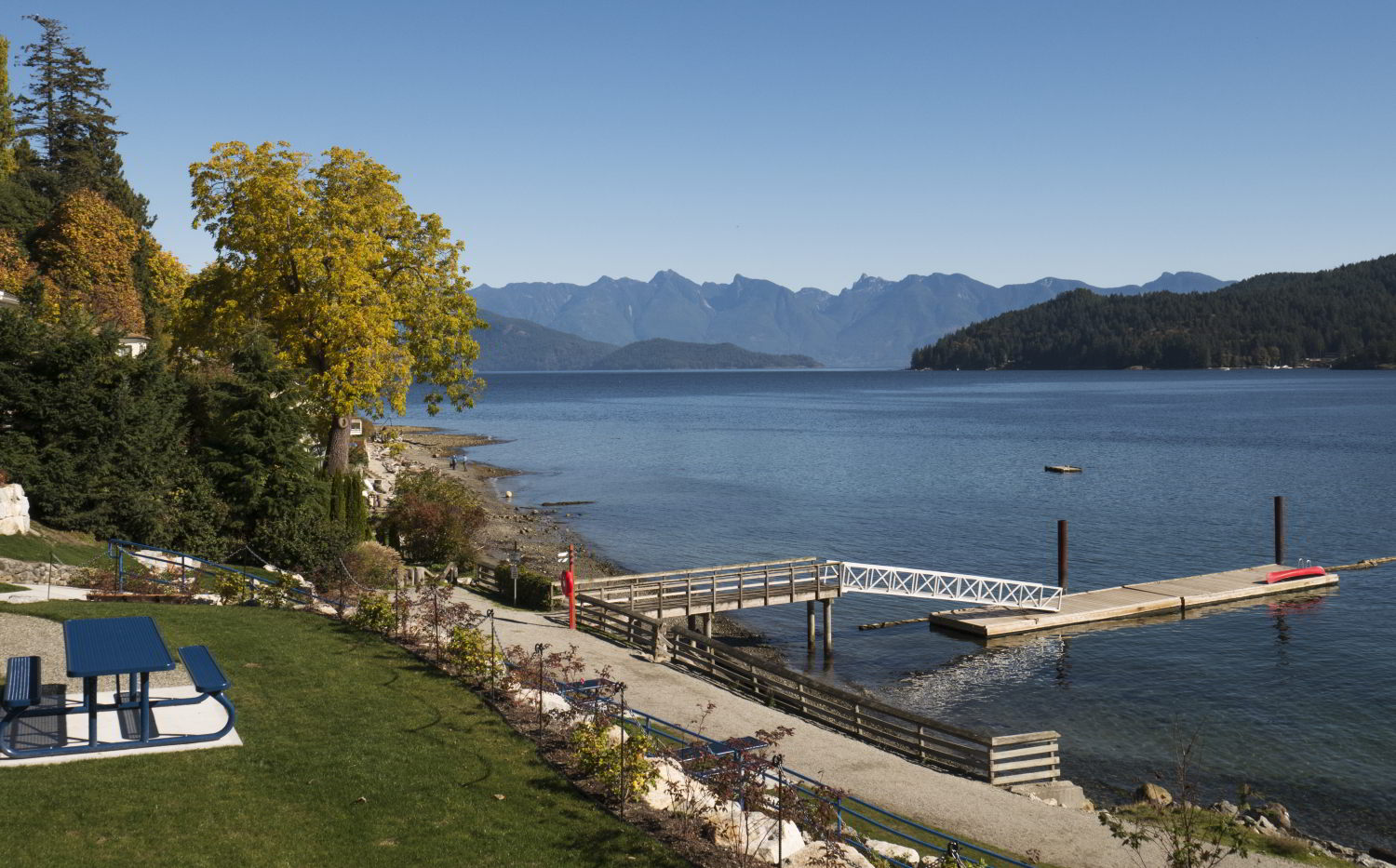 ---
Those, Them, They, and Us
Living in the most beautiful place in the world has an ugly side. It rears its head when friends and neighbours start talking about "those," "them," and "they."

"Those" people from Vancouver's North Shore that just bought a house down the street. "Those" Albertans that enrolled their children in your kids' school. Or even humans from further afield that have the gall to work towards a better quality of life. You know: the ones that are exactly the same as you but just haven't found paradise yet.
If "they" move in and bring others, pretty soon paradise isn't paradise – it's the same as what we left when we came to the Sunshine Coast.
Flawed reasoning
But that's not true.

That's like thinking that enlightenment has a hard limit or that community stops once a town reaches a certain size. Enlightenment and community can never be stopped.

The Sunshine Coast is unique. Never needing a key is a rare thing south of the border (the border being the ferry). Not many community newspapers publish RCMP reports that contain summaries of a deer walking in the street or someone opening a car door and rummaging around in someone else's stuff without actually taking anything.
Eight years
Opinions vary about how long it takes to have a sense of ownership over where you live. My estimate is that on the Sunshine Coast, it takes about eight years.

After eight years, you're a local. The Alpha. "I like what I do and when I do it and I don't want that to change."

In your eighth year of living here, tourists are definitely different from you. You no longer speak with anyone that ever asked, "How're things on the island?" You should know the ferry schedule like the back of your hand and not end up in ferry traffic a disproportionate amount of time. But we don't. And no matter how long we've lived on the Sunshine Coast, we don't own this place.
Good news for Coasters
However, by voting, we can control and shape it. The population of the Sunshine Coast demonstrated its understanding of this in the way it voted Oct. 20.

From Port Mellon to Egmont, we voted to welcome our neighbours from the south and to build, grow, and expand to accommodate more of "them" moving here.

This is good for all Coasters. Local businesses, builders, mortgage brokers, lawyers, banks – and yes, even real estate agents.
"Our" way of life
We can all be confident in the officials we've elected. They're building on the people and ideas that came before them. We can set an example of how to expand in the right way while maintaining our values while sharing them with newcomers. Let's expand our communities while retaining the things that make them special.

If we do a good enough job, maybe "our" way of life will spread off-Coast and we can stop worrying about "their" way spreading up here. Love thy (new) neighbor, and lead by example.