The path is well marked and even has picture board signs lining the trail. These signs share information about what you may see along the way and also provide some history of the smugglers' hideaway.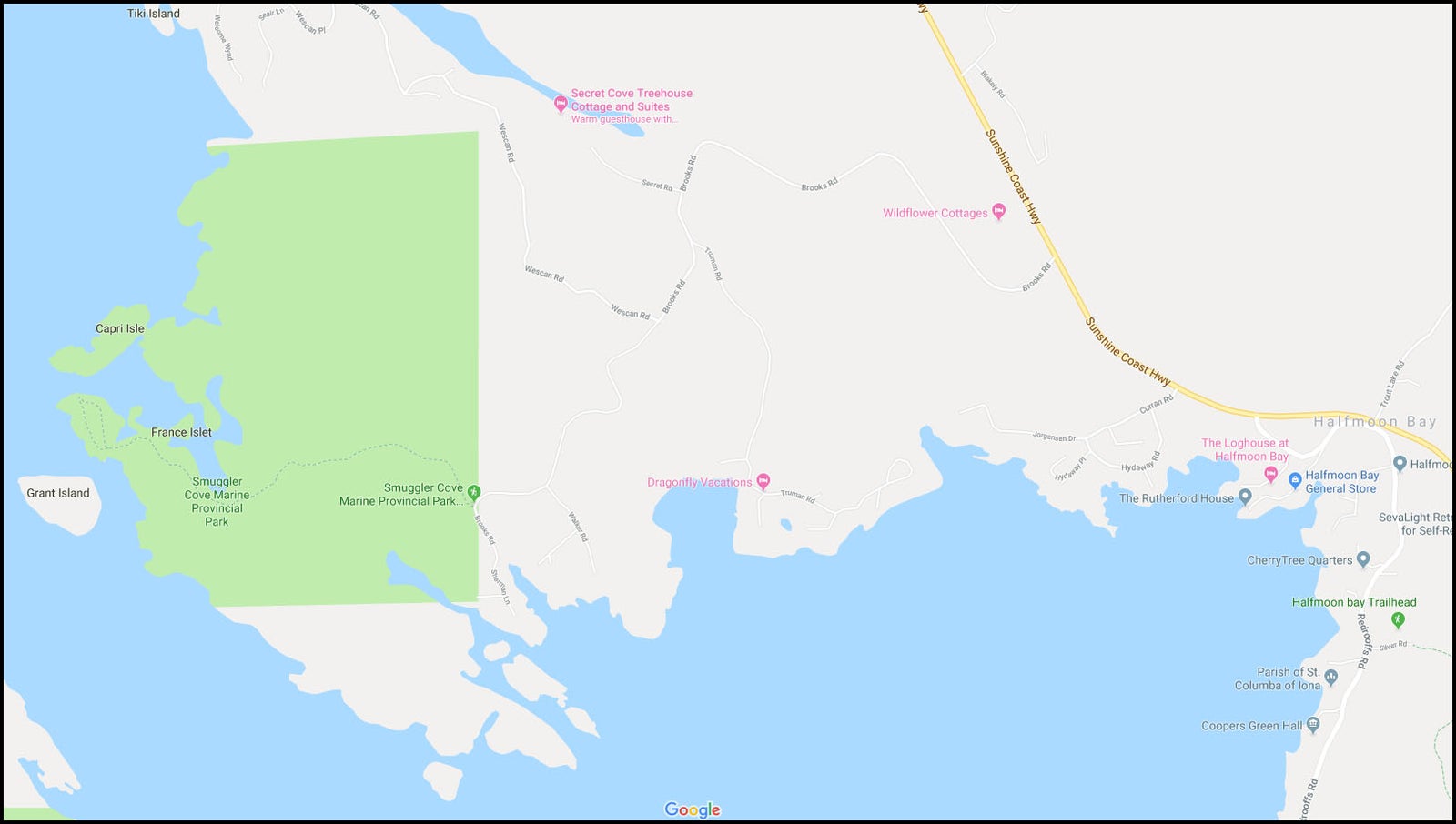 If you're not up for the full loop on your first visit, keep left and take the shorter path which leads to a secluded ocean bay. This 15-minute walk brings you to a stunning seaside picnic spot where you can sit on a mossy rock outcropping and lose yourself in personal introspection. Or you could just sit and quietly think of me, as it was me and my video that got you there.
Smuggler Cove Provincial Park links
Smuggler Cove Marine Provincial Park on BC's beautiful Sunshine Coast is a wonderful natural area and has a trail system that runs through a wide variety of landscape. There's heaps to see and do there as you explore the trails, boardwalks, bays, and coves. Birds and wildlife are abundant and if you're lucky, you might see eagles, beavers, ducks, snakes and more.