Sargeant Bay Provincial Park in Halfmoon Bay combines ocean beaches, a wetland, and forested trails. Established in 1990, the park now encompasses 142 hectares and is just a short 10-minute drive from Sechelt.
While there's no camping permitted at the park, it's an excellent location for daytime swimming and sunbathing as well as hiking and exploring. The wetlands at Sargeant Bay makes this a birdwatchers' paradise with 157 species of birds that can been seen at the park.
Leaving the beach and heading north, you'll find hiking trails weaving their way through the forest toward Triangle Lake. On display are cedars, ferns, and Douglas Fir trees.
Visitors and wildlife have the Sargeant Bay Society and BC Parks to thank for the park's creation and continued conservation efforts.
Visit my website for a map and directions to Sargeant Bay Provincial Park on BC's beautiful Sunshine Coast.
---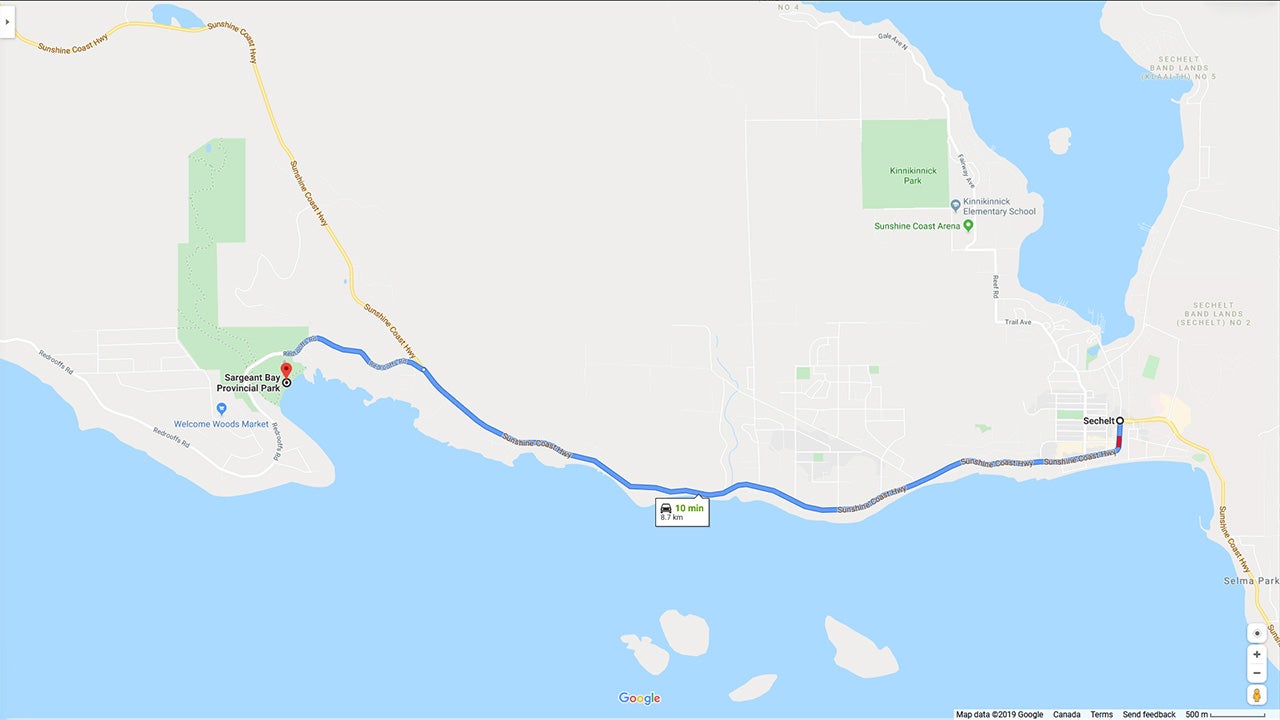 ---