Big Tree Recreation Site in Halfmoon Bay is a 109-acre park land managed by the Sunshine Coast Regional District.
A well-groomed wheelchair accessible path leads to a couple of featured old growth Douglas fir trees. True to its name, these trees are believed to be the biggest living trees on the Sunshine Coast.
There are picnic tables near the trees that allow you to hang out and enjoy nature on a grand scale. The path that brought you to the picnic site continues on and loops back to the parking area. There are also smaller paths for bikes and the more adventurous amongst us.
It's easy to get turned around and feel lost so be vigilant, follow a map, and be aware that you're in wildlife country.
Visit my website for links with more information on Big Tree Recreation Site and how to get there.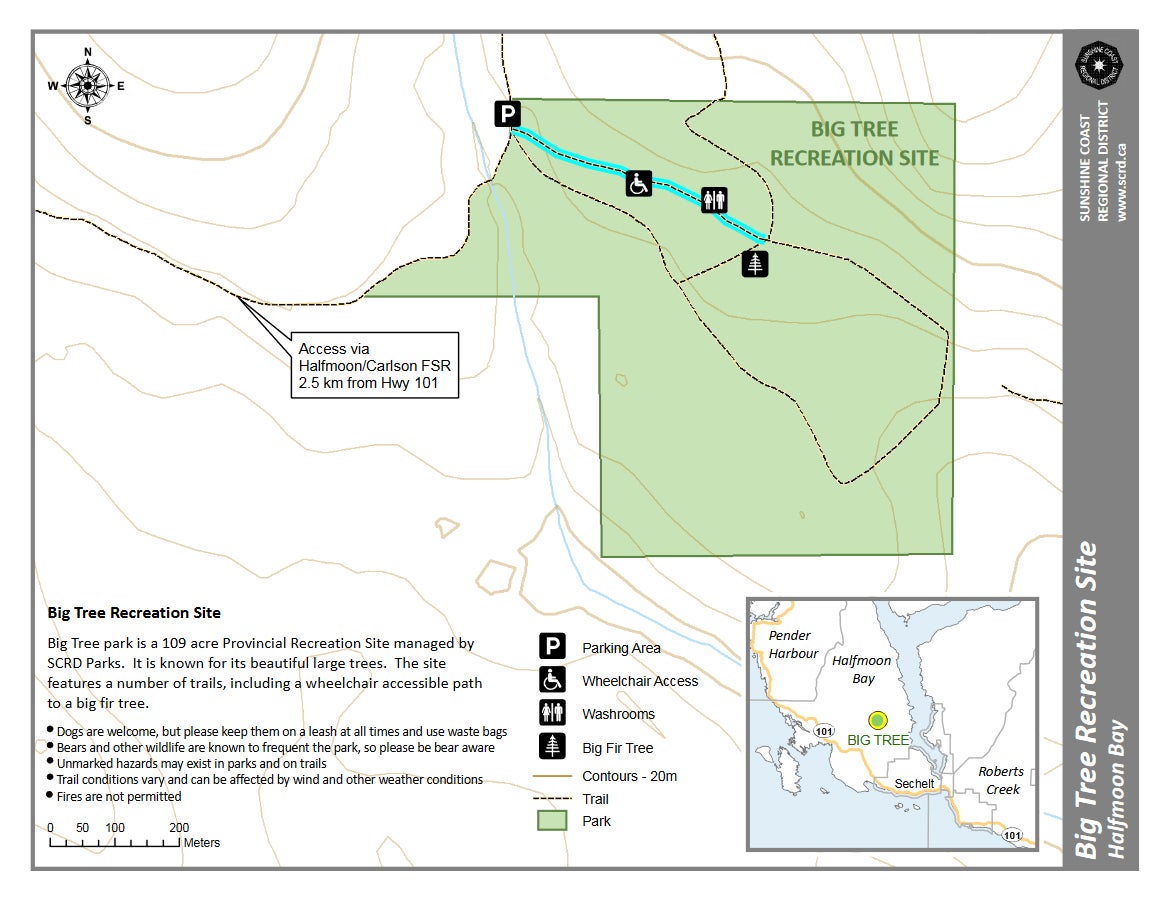 Tony Browton - TrueBlueRealty.ca
Personal Real Estate Corporation
Re/Max City Realty (Gibsons)
Mobile: 604-418-2695