Found in the Secret Cove area of BC's Sunshine Coast, Homesite Creek boasts forested trails and waterfalls. There's a wide spot for parking along Highway 101 and two trailheads nearby.
The northern trailhead is a few steps up the highway on the other side of the creek. Following that trail will take you past a couple of smaller waterfalls before arriving at the big one.
Expect to see a bigger waterfall in the rainier winter season, but just a trickle in summertime. During dryer summer months, it's possible to cross the creek and connect with the trail on the other side.
If you stay on the north side, the trail continues and loops around, returning you to the waterfall area and the same path which leads back to the highway.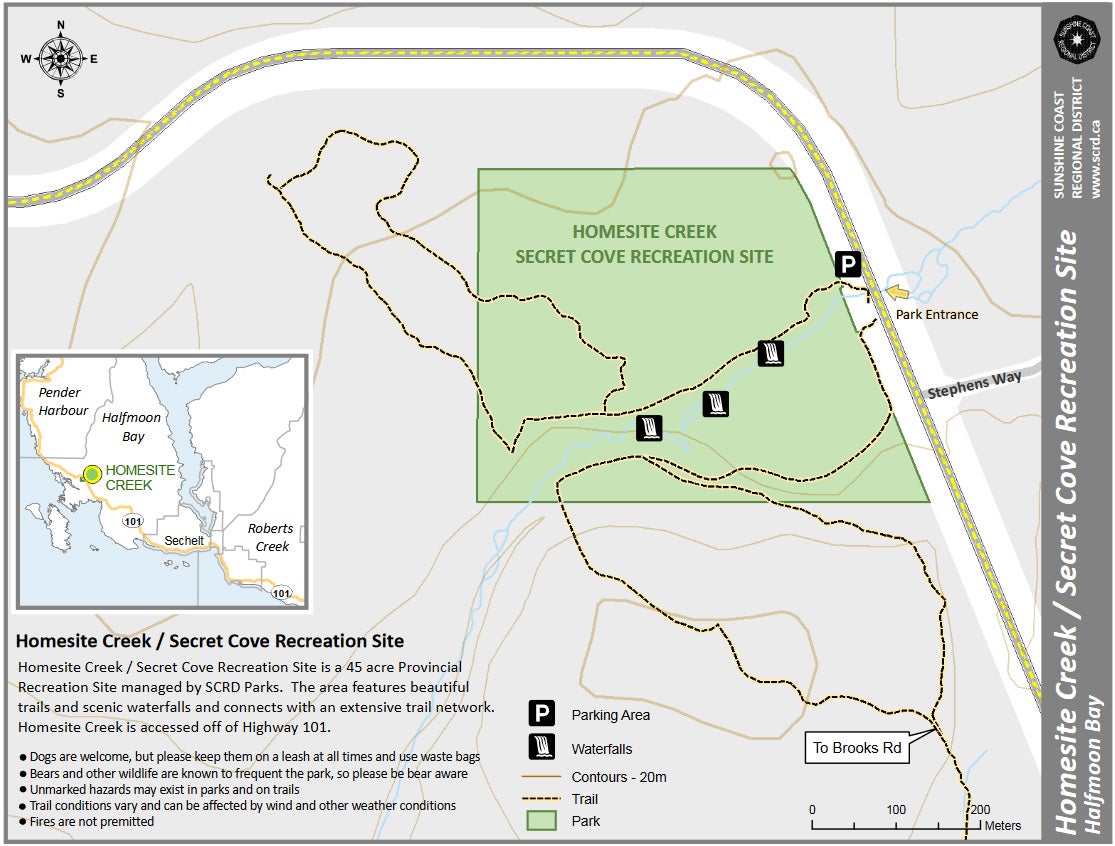 homesite Creek waterfalls Links
Tony Browton - TrueBlueRealty.ca
Personal Real Estate Corporation
Re/Max City Realty (Gibsons)
Mobile: 604-418-2695