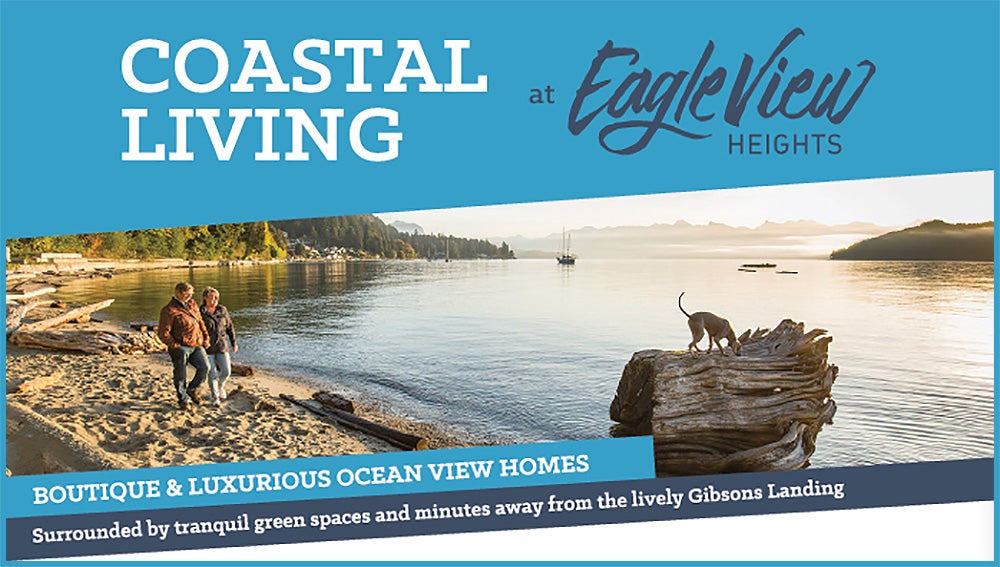 We hope his message finds you safe and sound, while making the best of this difficult time. 
Out of adversity comes opportunity, so we remain optimistic that together we can help the Sunshine Coast, British Columbia and the rest of Canada rebound from this pandemic and find safe economic and social footing for all Canadians in the near future. We too are anxious to begin the process of getting people back to work.
As many of you have likely seen, the lawsuit brought against the Town of Gibsons by the O'Shea Oceanmount Neighbourhood Association has had its day in court, and in a 36 page, highly detailed ruling, presiding Judge, Madam Justice Palbinder Shergill, ruled in favour of the Town and the Eagle View Heights Development. 
From the first day of this project, our team has worked hard to openly share our plans and our hopes for this beautiful development, hosting meetings and public hearings and making necessary changes to suit the needs of our community. Our goal has always been to create an exceptionally beautiful, inclusive, community-oriented housing option that would benefit our local citizens, businesses and non-profits, our neighbours and the town of Gibsons in general. We have not, and will not, waiver from that commitment. 
In the wake of COVID-19, we believe the Sunshine Coast will become an even more sought-after location for families and retirees seeking a quiet, safe respite from the density and bustle of the big city, and for this reason we expect our remaining 12 suites to be in high demand. If you or someone you know is still sitting on the fence, be sure to contact us for a conversation soon. We are practicing safe-distancing measures at our sales center, so we can arrange viewings in a sterile, safe environment. We hope to see you and some of your friends enjoying your retirement on one of our spectacular ocean view decks!
We'll be in touch soon with more news on our building timelines and updates, as guidelines for returning to work are solidified and the safety of our building team is secure. Please feel free to reach out with any questions or thoughts for us. 
The very best to you and yours.
Stanley Yasin & Tony Browton