In celebration of Black History Month (February 2021), Gibsons Public Art Gallery hosted Sunshine Coast artist Denise Brown's Fabric of Freedom watercolour paintings collection. I was honoured to be a small part of this beautiful and important exhibit.
There was an excellent article in our local
Coast Reporter newspaper
 that recapped the exhibition more eloquently that I ever could.
From the Article...
"According to oral accounts passed down since [the 1860s], coded messages sewn into quilts helped many of the 100,000 Black captives escape to freedom in the northern U.S. and Canada along a network of routes and safe-houses known as the Underground Railroad, beginning in the late 1700s. The folklore about quilts and other secret signals has been largely validated in a historical text published in 2000, Hidden in Plain View, by Jacqueline L. Tobin and Raymond G. Dobard."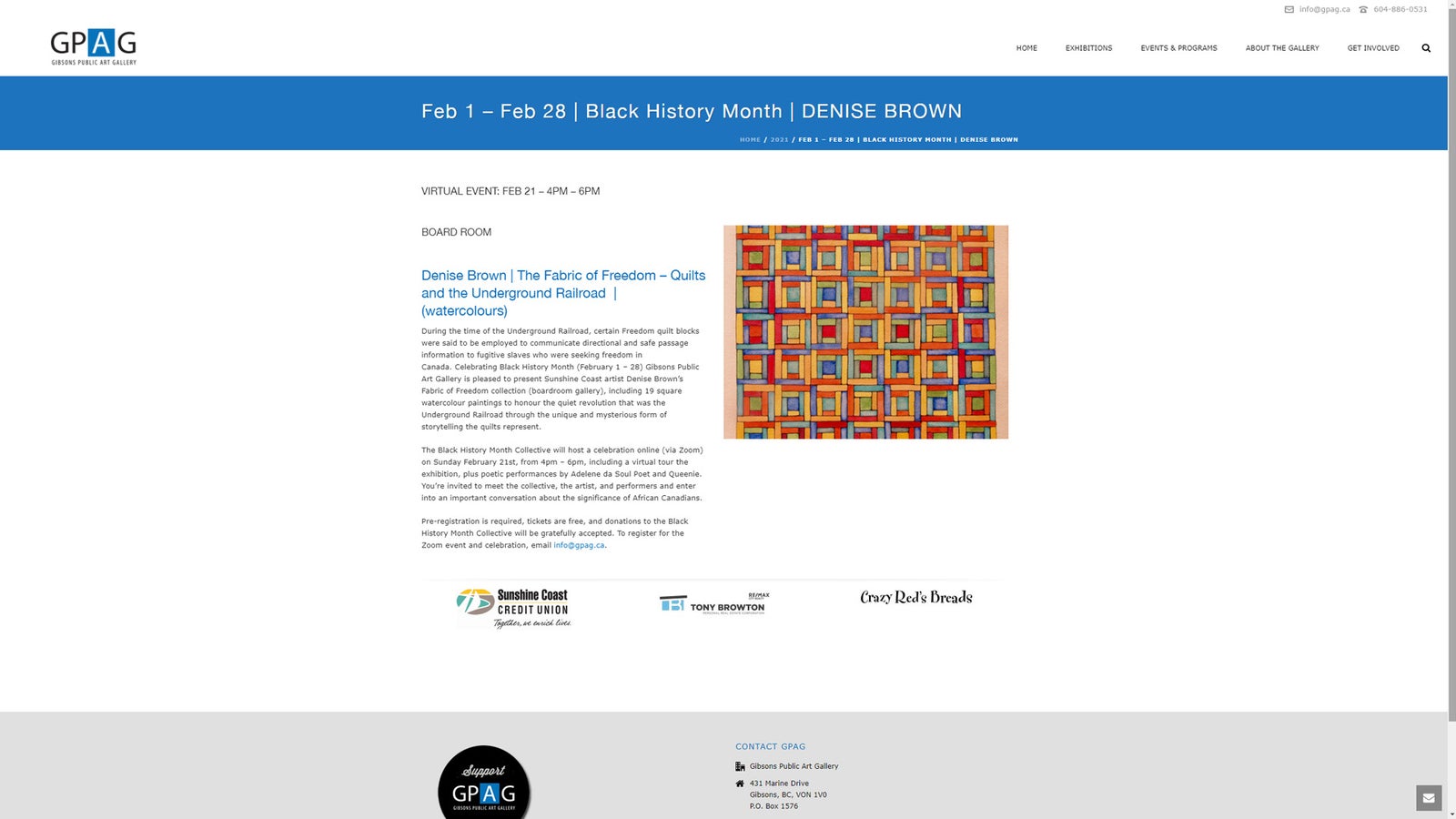 Tony Browton - TrueBlueRealty.ca
Personal Real Estate Corporation
Re/Max City Realty (Gibsons)
Mobile: 604-418-2695