This post was written using a transcript from Tony's November 2022 podcast. It's been edited for clarity.
TONY:
British Columbia gets a new premier this month and the front runner has bold plans to tackle the province's housing crisis. In this episode, we're going to dig into his strategy and explore what it means for our local Sunshine Coast real estate market.
PAUL:
Earlier this spring following a bout of cancer, the current premier John Horgan said he was going to step down. And so that means that the NDP is looking for a new leader which, in turn, means that the province will get a new premier here later this fall.
PAUL:
David Eby is currently an MLA for Vancouver Point Grey, and he has been the Attorney General for the province as well as the Minister of Housing. But when he announced that he was going to run for leadership, he stepped back from both of those portfolios. As part of him running for leadership of the party, he put forward a really huge housing plan that he plans to enact when he becomes premier. I want to talk about that and see your thoughts on how these province-wide effects will affect our local market here on the Sunshine Coast.
PAUL:
I'll
link to the full backgrounder from David Eby
because it's pretty comprehensive, but the four topics I think that are of most interest to us are:
elimination of strata rental restrictions;
a flipping tax;
secondary suites will be made legal everywhere across the province; and
municipalities will be expected to build a certain amount of housing each year or the province may step in.
Ending strata rental restrictions
PAUL:
Right off the top, how do you think the elimination of strata rental restrictions impacts our real estate market on the Sunshine Coast, BC?
TONY:
You'd have more buyers interested in stratas. Having people being able to rent out the units, it may put off some potential buyers that wouldn't want to live there because of the rentals. But I think that it would open up to a bigger buyer group for those units. People could buy them as an investment property and rent them out, which I think would probably be positive for the value of the units. It's also positive for the Sunshine Coast's pool of available rental units because our vacancy rate is still very low. Overall, it sounds like it could be a good thing and I don't see it being detrimental to pricing at all.
PAUL:
Yeah, I think that from an affordable housing perspective, this is a really good one. I get the feeling that in BC, tenants are treated like second class citizens, but pretty much everybody I know - myself included - we've all rented at some point. And I've never burnt a house down, or kicked holes in the wall, or anything like that. I was always a really good tenant. I think that, by and large, this will be a really good thing for affordable housing.
TONY:
Yeah, agreed. David Eby, we approve.
BC house flipping tax



PAUL:
Eby has also proposed a house flipping tax. The goal of this would be to drive speculators out of the market. When you buy a house, you'd have to live in it for two years to escape the flipping tax. My understanding is that if a person bought and then sold within that two year period, there'd be a prorated tax that would get less as you got closer to the end of that two year period.
TONY:
Oh really? So it's not just a take it or leave it...
PAUL:
That's right. There will also be exemptions for "life happens." Say you get a job transfer, or there's a death, or a marriage, or a divorce, or some other unforeseen reason that you are forced to sell within those two years, that sale would be tax free. And any tax that is taken from this will go directly to the affordable housing fund for the province.
PAUL:
All of this is part of an election platform to be leader of the provincial NDP, so there are a lot of generalities. I'm not exactly sure how the flipping tax is going to work and I don't know if David Eby knows exactly how it's going to work. But the idea is that if you flip a house, you're going to get taxed on it unless you stay in it for two years.
TONY:
In my experience anyway, there aren't a lot of people buying houses and flipping them a few weeks later. I mean, over the last couple of years I've maybe seen that five or six times. Clients buying and then selling within three months of owning the property. And that was more opportunistic than a conscious plan.
TONY:
A common misconception with the Sunshine Coast, BC is that we're not part of the Vancouver Real Estate Board. Occasionally, someone that owns a house here that doesn't live here, or does live here but has a hotshot Realtor from the city, they'll be under delusion that there's an advantage to working with an out-of-market agent. Maybe they think they're going to get more exposure by listing with an out-of-town Realtor. And if that agent isn't busy enough in their market that they're willing to come and take on the potential liability of listing a home in a community that they don't work in or understand, sometimes that agent can misjudge.
TONY:
An out-of-market Realtor might look at a tax assessment and say, "The equivalent of this property in West Vancouver would sell for below tax assessment." Then they list the Sunshine Coast property below tax assessment and a buyer with an astute local Realtor recognizes it as an undervalued property. If the out-of-market Realtor didn't hold offers and a savvy buyer comes in with a cash full price offer, the seller could very well accept that deal.
TONY:
For example, I once noticed a local listing was just under the size that was required for a subdivision. Having identified that, I talked to my buyer, he bought the house, and within two weeks, we had the property approved to be subdivided. We re-listed it and that client made $250,000. Those opportunities do come up, although they are few and far between. But that type of scenario is something that I see more frequently than an investor buying a house with the goal of doing a quick reno before flipping it within a year. For those reasons, I don't think a flipping tax will have a huge effect on the Sunshine Coast, other than a very small percentage of developers that are in the market.
PAUL:
If this new flipping tax does come into effect, would you think that there could be a flood of properties coming on the market all at once as recent owners try to sell to avoid the tax? Or you don't think that'll be an issue?
TONY:
There could be the cumulative effect of a new flipping tax and bylaw changes restricting people's use of their property. Anyone that's bought in Gibsons in the last maybe six months to a year, with the goal of operating an Airbnb without knowing what was going on with zoning changes MIGHT try to get in under that wire, but I'm not sure that it'll be overly widespread. Locally, I think zoning changes dealing with short-term rentals is going to have a much bigger effect than a flipping tax.
TONY:
I don't see a lot of short-term speculation. Other Realtors may, but that's not my bread and butter.
Secondary suites permitted across BC






PAUL:
Something provocative that was included in this document was that everywhere across BC, secondary suites would be allowed. Details were pretty thin but my understanding was that this would only be for single family homes. What would it mean to the local real estate market if every single family home on the Sunshine Coast could legally have a secondary suite?
TONY:
It would definitely open up rental inventory, assuming that homeowners wanted to take advantage of that permission. I'd assume it'd also be good for builders. And it would obviously benefit tenants because there'd be more rental inventory and more availability. I think that would be a positive thing. But I'm not sure how that would work with zoning and local government requirements. There's still going to be setback requirements. Not every single home will be able to have a secondary suite.
PAUL:
I do wonder if there should be an asterisk that says, "where feasible." With regards to resale values, do you see any benefit to buyers that are shopping for a home now? Maybe a first time buyer was going to buy a condo instead of a house, but the potential for a secondary suite makes a single family home more affordable for them?
TONY:
I don't think the potential for suites will help in the short-term. A potential buyer can't go to the bank and say, "I'm buying this house for $800,000. If you give me another $50,000 and wait six months, I'll have a suite in here and rent it out." So I don't think this helps buyers that are struggling with qualifying for a mortgage with our higher interest rates.
TONY:
There's a bit of a lag on that benefit happening. But yes, this type of thing would be attractive to buyers and sellers that understand its ramifications. It would also add to a Realtor's ability to talk perceived value in the future and that could help them sell the home, or help their buyer make a decision that this could be good in the long-term. Down the road, once they save up some money and do a renovation, the owners would have the ability to rent that space out. I do think it'll have a positive effect.
Construction minimums to be set



PAUL:
The fourth topic we're going cover is that somehow, municipalities will be expected to build a minimum amount of housing over a set period of time. Again, the details on that are really thin. But it sounds like Eby wants to use a carrot and a stick approach. A municipality would set their own goal for housing and if they meet that goal, they would be rewarded with additional provincial grants and funding for neighborhood amenities. But if the municipality misses that goal, the threat is that the province might come in and meet that goal for them.
TONY:
So they'd start building?
PAUL:
I don't know. It's not very fleshed out. On one hand, I can see that this could be a good way to get additional affordable housing into a market. But I'm not really sure what the mechanism is going to be to make that happen. What are your thoughts?
TONY:
The concept of additional housing units would be good. I think a lot of areas – especially remote places, maybe landlocked peninsulas that are serviced by ferries and have been very restrictive for many years because the primary constituency is retirees – they're not necessarily interested in development or adding housing.
TONY:
The general consensus when most buyers move to the Sunshine Coast is, "I'm here. That's enough people. Let's shut'er down and keep it just like we have it right now." But as a community grows, you do need that housing infrastructure put in place. If council is super restrictive for two or three terms, the community ends up in a situation where there isn't enough housing, there isn't enough water, there isn't really enough anything, to be able to sustainably manage a growing little community. To me, that was potentially shortsightedness from councils in the past. Limiting growth because of the primary voter group didn't want to see that type of development. So nothing was done.
TONY:
In those cases, this back fill approach is conceptually great but there's a lot more to it than just building houses. You need sewer infrastructure, you need water, you need services, you need to expand the fire departments and RCMP and all that kind of stuff. It's easy enough to start banging out houses, assuming you can find the construction people and the land to do it (which in and of itself would be challenging). This idea seems to be something that a politician might say to get some air time and potential votes, but how do you follow through?
PAUL:
I think that if it was a scenario where land was the issue, that the province indicated it has lots of land and that the provincial government could help municipalities overcome that problem. You mentioned restrictive councils and I think that's happening all across the province and I suspect that's what this proposal is about. Owners that want to protect the current state of their community are hampering development and a consequence of that is that it drives up housing prices.
PAUL:
This could be where Eby is coming from. He has a reputation of not liking or disregarding nimbyism. My understanding of his view is that, "Communities need affordable housing and we all have to just accept it that this requires change." I'm not sure what this proposal will look like here on the Sunshine Coast or across the province but it's an interesting concept.
TONY:
I think the concept is good but the implementation could be hard. Assuming that it could be implemented, then I think that that'll be of benefit to the community. I think more inventory's always good. If this housing came on quickly and with a potential glut of Airbnbs coming on in the near future, that could have a downward effect on prices in the short to medium-term. But in the long-term, inventory's good. It makes for a healthy real estate market.
---
CALL TONY TODAY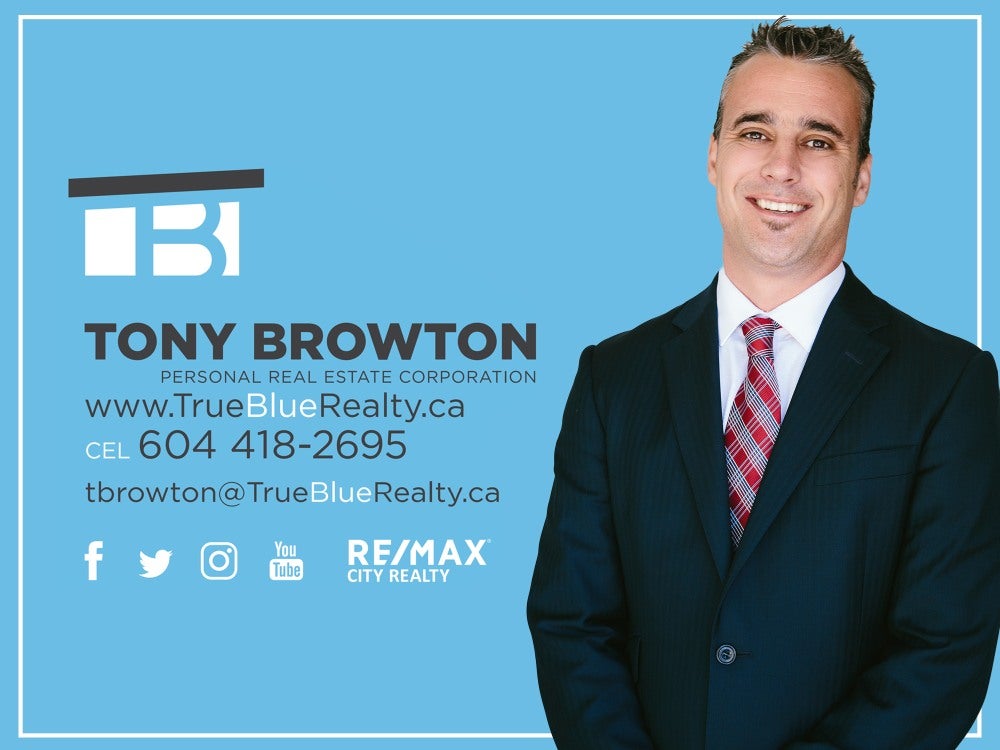 If you're not already working with an agent, call me when you're ready to buy or sell and I'll guide you through the busy and competitive real estate market on BC's BEAUTIFUL Sunshine Coast.
Tony Browton - 
TrueBlueRealty.ca
Personal Real Estate Corporation
RE/MAX City Realty (Gibsons)
Mobile: 604-418-2695
Email: 
Click here to email Tony
⚠️ 
DISCLAIMER:
 This blogpost is not intended to cause or induce breach of any existing agency agreement.