This post was written using a transcript from Tony's June 2023 podcast. It's been edited for clarity.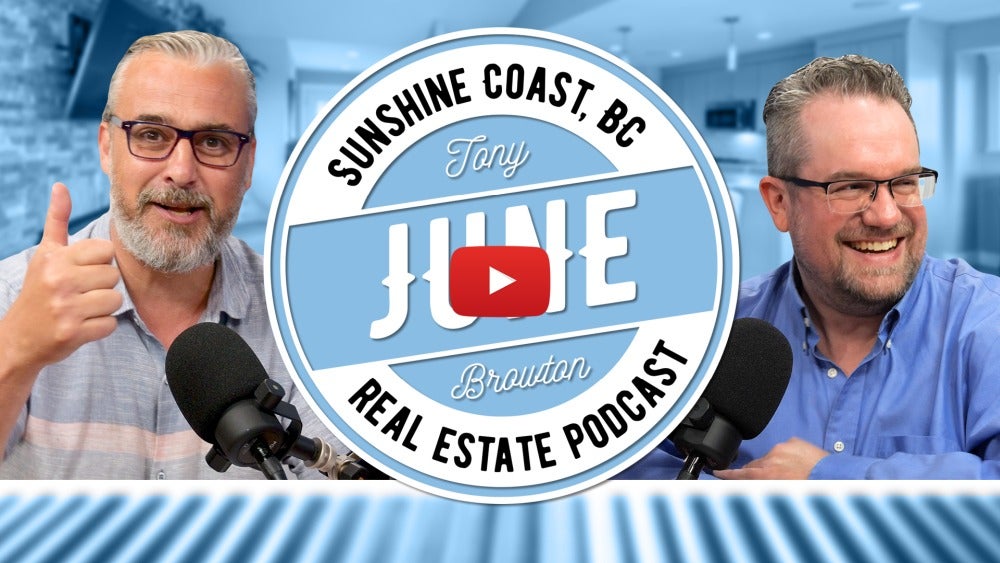 PAUL:
Tony, how would you describe the June 2023 real estate market on the Sunshine Coast?
TONY:
In a word, I'd say uneven. There's some motivated sellers out there, and then there's also quite a few people that are testing the market, looking at their tax assessments from last year, thinking that they still apply. Some of them are even listing well above those tax assessments when they shouldn't necessarily be doing that. So there's a lot of inventory out there and it's uneven, unevenly priced. There's some motivated sellers which are priced appropriately that I think as the market continues into summer and people start needing to sell, you're going to see an adjustment to reflect the amount of inventory that's on the market.
PAUL:
If we compare the stats from last year to this year, so January to the end of April, sales have dropped by nearly half and prices have fallen by about 15%. The rate of inflation, it's slowing, but it's still increasing. What should sellers take from these numbers?
TONY:
What I'm basically seeing is that people that are selling homes and having an end user or a buyer in mind and pricing it appropriately for that and marketing the home appropriately for that are going to have success. Those that think there's still buyers heading this way, nary a care in the world about price and they're just going to buy anything because they love Gibsons and they can live here now, those days seem to be over.
TONY:
That being said, we are tracking to have a rally in the next little bit being that we are typically six to eight weeks behind what happens in Vancouver, that market's really kicking off now. Normally, we don't experience a back-to-back Mother's Day, May 2-4 weekend. There's a gap in between that. And so you do start to see buyers in that in between weekend. So I think there is some pent-up buyers right now, and I think that homes that are priced appropriately will start getting action and we should be busy really for the next six weeks or so.
Listings for June 2023


1717 Jensen Road, Langdale, BC
TONY:
Let's start with this gorgeous, fully renovated, beautiful house down on Jensen Road in Langdale. It's absolutely lovely. She's done a great job renovating it. She's gotten sick of the rain and she's moving somewhere more sunny, taking her mom with her. It's a three bedroom, two bath main house. It's got a big suite downstairs where mom used to live, but that's going to be vacant too. So that's down in Langdale where there's endless trails to walk your dog and ride your bike and close to a couple of beach accesses. You've got the Langdale RV pitch and putt right there, which is a great little golf course. So lots of good things to be said about the lifestyle in Langdale. And this home is an absolute steal. Listed at $985,000 and yeah, I'm not doing it justice, so definitely check that one out. The video tour turned out really good with that one.
---
301 Shoal Lookout, Gibsons, BC
TONY:
Up on the Bluff, we've got a beautiful log home that's up on Shoal Lookout. Absolutely... just like being at a resort this particular home. It was licensed for an Airbnb in the past. It's one of the most desirable little cul-de-sacs on the whole of the Sunshine Coast, so I'd definitely check out that one.
---
1127 Malcolm Creek Road, Roberts Creek, BC
TONY:
There is one on Malcolm Creek. It's a brand new build. Again, it's an upstairs, downstairs, big suite downstairs, just on about an acre of property there. Out of the way, very private. Yeah, that one's, it's rented now until October I believe. But move-in's available after that. And that one's definitely priced to sell. You couldn't buy the land and build it for that. So he's a motivated seller right there.
---
496 Spyglass Place, Gibsons, BC
TONY:
And the last one will be probably 496 Spyglass. You're going to love that kitchen. You're going to love those views. It's got a legal suite, which is rare. I think 98% of suites aren't legal and it puts some people off. This one's legal. We got a letter from the Town of Gibsons to prove it. Could also be used as a short-term rental. Just have to get a license for that one. Since it was last listed, we had some tree work done, opened up the view, really nice landscaping, some touch-ups, that kind of thing. One of the producers on the podcast here, Val, she loves it. I think she wants to put in an offer. I'm trying to convince her to do that. So check it out and if you like it, make sure you get in quick. Otherwise, Val might buy it out from under you.
PAUL:
It is a gorgeous property. It's in an excellent location. It's one of the few streets in Gibsons that have unobstructed views. All the power lines are underground. Attached two-car garage. The suite downstairs, I think when we say a suite, people maybe have an idea of what a suite looks like, but this is, it's massive downstairs.
TONY:
Yeah, super-high ceilings. 
PAUL:
Super-high ceilings. Yeah, walkout basement. Little bit of a view even from the ground suite. Yeah, it's just a gorgeous property.
TONY:
Sounds like Val's got Paul convinced, so they might be putting an offer together. Fortunately, I've prepared it right here. Why don't you guys just sign? And that's how you sell homes, folks!

CALL TONY TODAY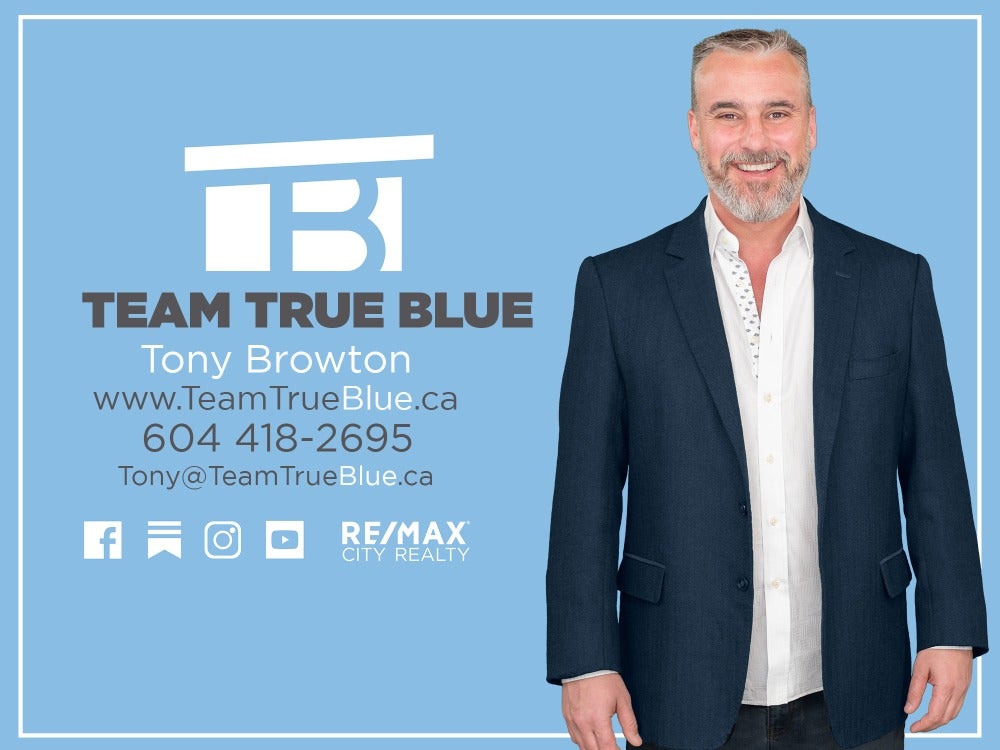 If you're not already working with an agent, call me when you're ready to buy or sell and I'll guide you through the busy and competitive real estate market on BC's BEAUTIFUL Sunshine Coast.
Tony Browton - TeamTrueBlue.ca
Personal Real Estate Corporation
RE/MAX City Realty (Gibsons)
Mobile: 604-418-2695
Email: 
Click here to email Tony
⚠️ 
DISCLAIMER:
 This blogpost is not intended to cause or induce breach of any existing agency agreement.