This post was written using a transcript from Tony's September 2023 podcast. It's been edited for clarity.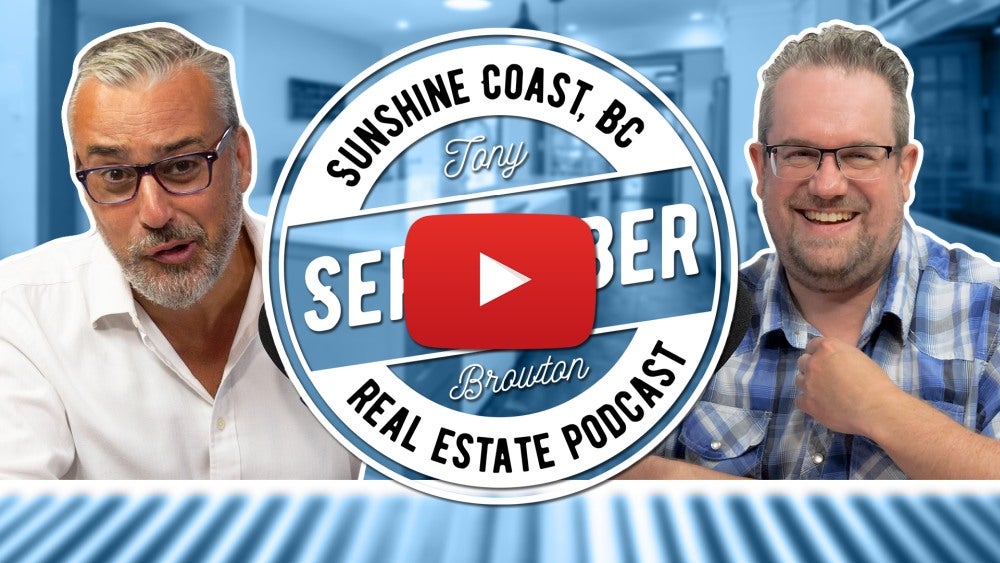 September 2023 Market Update
PAUL:
The Bank of Canada announces its interest rate on September 6th. We're recording this in late August, so we don't know what the announcement will be but in all likelihood, the Bank of Canada will hold or raise the rate a quarter point. Tony, what does each of these scenarios mean for the local Sunshine Coast, BC real estate market?
Option 1 – Rate increase
TONY:
I think if the rate does go up, it's going to result in prices continuing to soften. People that are qualified at a certain interest rate, if that rate goes up, they're going to be qualified for less money. Therefore, if you're trying to sell your house, the pool of potential buyers will shrink, and you may want to have a conversation with your real estate agent and adjust your listing price accordingly so that you're still attracting the buyers that you were targeting pre-rate increase.
Option 2 – Rate hold
PAUL:
What if the Bank of Canada decides to hold the rate? Is a rate hold a negative factor or a neutral factor for the Sunshine Coast?
TONY:
I think last time that the Bank of Canada held the rate, it created a little bit of a rally in home prices. Buyers saw the rate hold and thought, "Oh, we're through the worst of if. We're going back to ridiculously low interest rates."
No more cheap money
TONY:
The way I see it is that high interest rates are going to be in play for a prolonged period of time, maybe a couple of years. The age of free money is over and this is our new reality. So whether rates go up a quarter point or a half point or it just stays put, money's going to be more costly to borrow for the foreseeable future.
TONY:
Personally, I don't think that the Bank of Canada will hold the rate. I think we're going to see a quarter point increase in September. But even if they don't, I don't think that anyone's going to race out and buy as quickly as possible. I think that an average mortgage rate of 6.5% could be our new normal.
September 2023 listings
1140 Reed Road, Gibsons, BC
PAUL:
Tony, as we move into fall, what do you have on the market for September?
TONY:
We have a beautiful new listing just outside of Gibsons. It's 2.27 acres on Reed Road, a beautiful main house. I think it's just over 2000 square feet, three bed, two bath. And then, there's three cottages on the property and an RV pad. So plenty of room there, great location, walk to Sunnycrest Mall, walk to the IGA Plaza, to Sluggers Gym or whatever it's going to be called in the future. That's a great offering there. Listed just over 2.2 million. And yeah, good revenue potential there and really lends itself to being a multi-generational property as we were talking about before.
729 Winn Road, Gibsons, BC
TONY:
We have another one, 729 Winn Road, which is just down across from the library in Lower Gibsons. Upstairs downstairs split, two suites. Great walkability there, potential for rezoning to a commercial live/work. Have to talk to the town of Gibsons for that, but that one is a great opportunity. That one's ready for a quick possession, so if you're interested in parking some money, that would be a good option. Or buying somewhere and having a mortgage helper, there is a big demand on the coast still for long-term rentals.
426 Aldersprings Road, Gibsons, BC



TONY:
We've got 426 Aldersprings, which is another nice offering down in the Bay Area. Some revenue potential on that one. Right next to the new pizza restaurant, and good revenue potential as well there.
Georgia Mirage condo



TONY:
And then we have one, which is Unit 5, 554 Eaglecrest Drive. We did just get an accepted offer on that one today, but it is a subject to sale. So hopefully, for the seller's sake, it's all done by the time this market report comes out. But it could still be available, so check out the website.
More on Reed Road  
PAUL:
I want to circle back to Reed Road. There's the house that was top to bottom renovated, I think, just the last three years, four years. There's the cabins, but there's also a shop that's only about a year old.
TONY:
It's a gorgeous shop. I think it's 800 square feet. Fully decked out.
PAUL:
Concrete floor, a mezzanine inside for storage or another workspace. And then the exterior of the building has a carport on either side. So it's a really nice space. If a person had a classic car they wanted to store, or they wanted a workshop, that's an excellent choice. And you're also really close to town. I think that's the only acreage I've shot in the last few years where you could legitimately walk to Gibsons from the acreage.
TONY:
An easy walk through Parkland, all the new sidewalks, and everything that's there. Go play tennis or pickleball in that subdivision. So yeah, it's really, you get the best of both worlds there. You get the acreage, you get the privacy, the rural feel, but still you're five minutes away from town, and eight minutes from the ferry. So if you need to head into Vancouver, you can do that too.

CALL TONY TODAY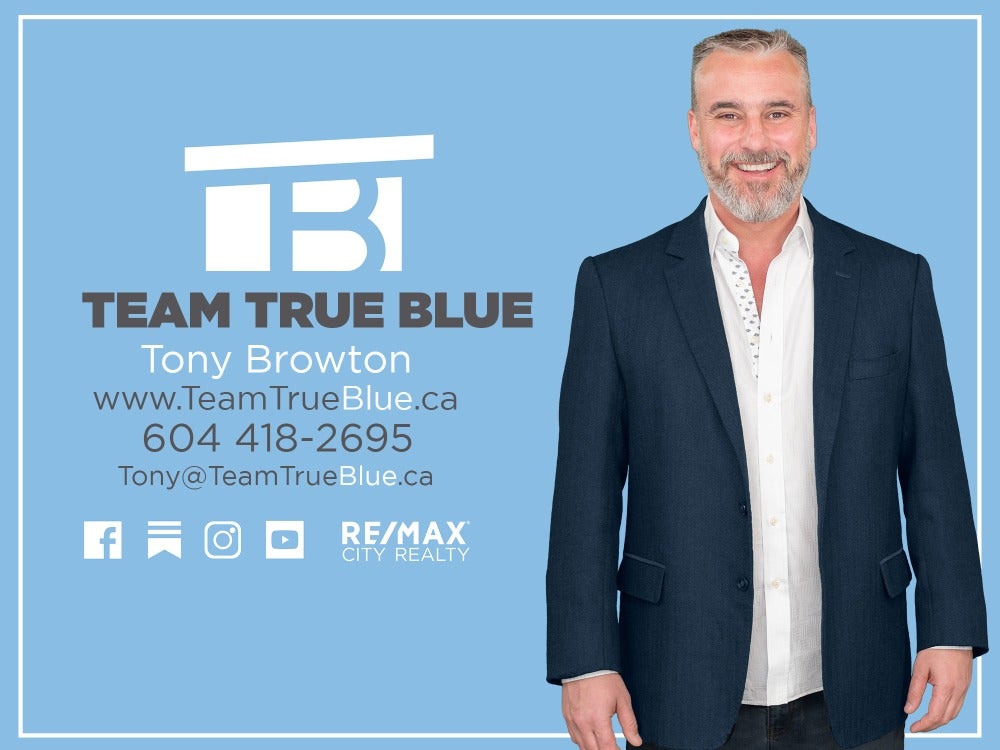 If you're not already working with an agent, call me when you're ready to buy or sell and I'll guide you through the busy and competitive real estate market on BC's BEAUTIFUL Sunshine Coast.
Tony Browton - TeamTrueBlue.ca
Personal Real Estate Corporation
RE/MAX City Realty (Gibsons)
Mobile: 604-418-2695
Email: 
Click here to email Tony
⚠️ 
DISCLAIMER:
 This blogpost is not intended to cause or induce breach of any existing agency agreement.