This post was written using a transcript from Tony's October 2023 podcast. It's been edited for clarity.
How slow was September on the Sunshine Coast
PAUL:
August was a slow month for real estate on the Sunshine Coast, and Tony, I'm wondering if September is shaping up to be another slow month.
TONY:
It has been so far. We're filming this middle of September, and so far we saw a little bit of a rally in the beginning, the first week kind of thing, kids went back to school. People shifted their focus back to real estate, but it has been slow. The stuff that's selling, I'm going to talk specifically to Gibsons, but I think it's pretty similar on the whole Coast. Gibsons for the last two months, the highest-price house to sell I think was $1.4M. Nothing has sold for the last two months over $1.4M and most of the stuff that's selling is in great shape, under a million dollars - I think 80% of the stuff that's sold in Gibsons as a detached home is under a million bucks - and 8.5 out of 10, so people are presenting it well.
TONY:
Everything else is sitting there, and if you're sitting there with a listing and you've had it on the market for over 30 days, and it's in Gibsons or anywhere else on the Sunshine Coast, odds are you need to do a price adjustment if you want to sell it, or you need to clean it up a bit better and get that wow factor, that curb appeal, up. Otherwise it's going to sit, as more and more listings come on the market.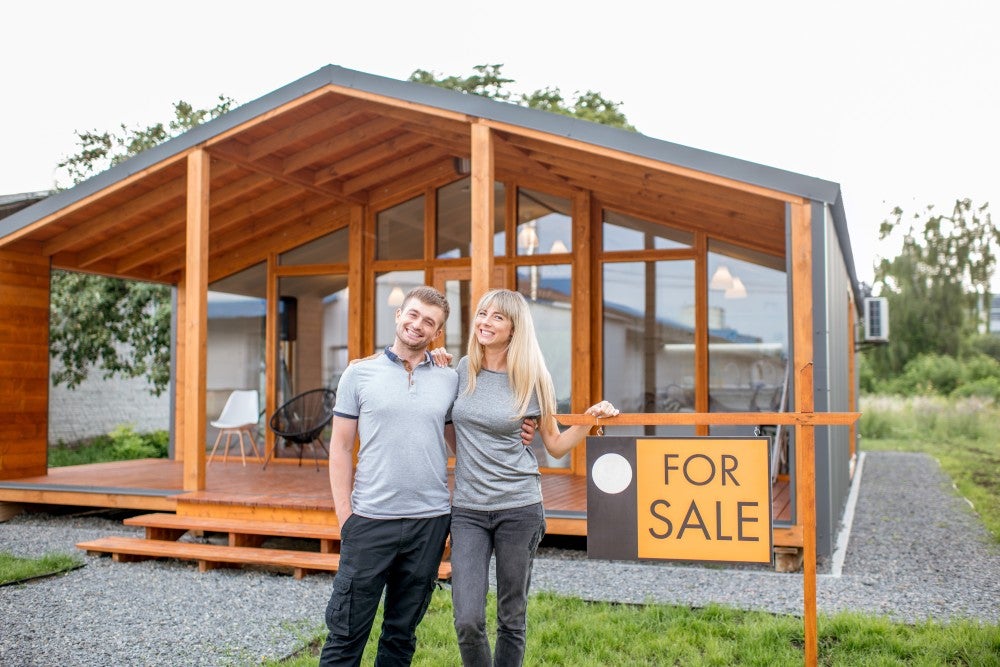 Buyers attracted to a specific price point
PAUL:
That tracks with some stories I've read here in the last few weeks. When I listen to what you say and I listen to these articles, it sounds like affordability is a big problem for people, that they're shopping for a specific price point right now.
TONY:
Yeah, yeah. I think a lot of people that have been sitting on the fence will have looked at a bunch of properties and they'll have been able to get a certain amount for a certain amount of money, and that certain amount of money they have to spend is typically dictated by the payments they can afford. Like we've talked about before, last year in February you could get $1.5M for about $5,500 a month mortgage payment. That $5,500 a month mortgage payment now gets you about a million bucks, so that's been the shift as far as that goes.
TONY:
These unfortunate people that have maybe been taking a bit of time, walking around looking at houses up to $1.5M, and now they're looking at houses up to $1M and they're like, "Well, this isn't really worth the $5,500 I have to pay per month to be able to move into that." You need that little bit of a wow factor when you are presenting a property. You only get that one chance to make a first impression, and if these people are already reeling from a third of what they could buy disappearing, you want to make sure that when they're looking at your place, they're at least seeing that there's a lot of home pride and it's been well maintained and well presented.
Chasing the market down
PAUL:
In the past I've heard you talk about how important it is for sellers not to chase the market down. Can you explain what that is, and if that's something sellers need to be worried about now?
TONY:
In a market like we're in now where it's a softening market - interest rates are going up, there's a lot of inventory coming on the market, there's talk of a recession next year, blah, blah, blah, blah, blah - you are going to overlist your property. If your property is actually worth a million bucks and you list it for a $1.05M, two months later it's actually going to be worth about $950K. At that point you might adjust and go, "Oh, okay, we'll drop it down to a million," and you'll sit there for two months and it'll be worth $925K, and you'll continually be chasing the market. You'll be adjusting your price. Buyers still won't see value. Whereas if you'd just bitten the bullet to begin with and dropped the price appropriately, you would've had interest, you would've sold your house, and you would've not lost the money you lose by overreaching.
TONY:
If I'm not seeing action within two or three weeks, there's two things that are wrong. One, it's not getting enough exposure. All the potential buyers that might be interested in that home aren't necessarily seeing it, or they're all seeing it, but they're looking at it and not seeing value because you're asking too much money in comparison to the other similar properties, not that are listed but that have sold, because most buyers are looking at what things sold for. They're not going to care that there's 10 other listings that are also overpriced. They're going to be looking and waiting for one that makes sense for them to invest in in a softening market, so that they can get the return they want, given what their plan is or what period of time that they're looking to do.
Why homes aren't selling
PAUL:
Circling back to what you had talked about with chasing the market down, there is a Surrey Realtor named Steven Karasch.
PAUL:
 He recently had a video on YouTube that we'll link where he talked about what it takes to sell a property in Surrey right now. I'm wondering if you think that this is the same here on the Sunshine Coast. He's saying that if you rate properties 1 to 10, if your property isn't an 8.5 out of 10, don't waste your time. You're not going to sell the house, that people are only buying the cream of the crop right now. If your house is not an 8.5 out of 10 at least, then it needs to have a wow, and he's saying a wow is like a big swimming pool or a bunch of recent renos or an exceptional location. Then failing that, your wow has to be price, that your price has to be so low that people are impressed with the value that they're getting. Is that a good comparison to what's happening on the Coast right now?
TONY:
Yeah, yeah. To go back to something that we talked about before, which was using BC Assessments to gauge where your property might be or what you might sell your property for, obviously individual properties might have different wow factors like Steve's talking about, wicked view, nice games room or detached garage or shop or that kind of thing. If you're looking at a standard spec - so it's in a certain area, it's a three-bed, it's a two-bath, it's built in a certain year and it's got a similar size lot, similar square footage, that kind of stuff - you can look at similar properties that have recently sold, maybe take an average of them, and that's going to give you an idea of what your house is worth.
TONY:
If you are priced in that range and it isn't an 8.5 out of 10 - so it hasn't been maintained, you haven't updated things, the landscaping doesn't look good, you haven't cleaned up outside, the roof's got a hole in it, any of those kinds of things - that's going to come off of that average price. It's not a market now where you can just wait and figure someone's going to come along and buy it. Buyers know that there's a lot of inventory coming on. Buyers know that the people are selling either motivated, given that they want to make a change in their life, or needing to sell.
Buyers' attitudes have changed
TONY: 
The attitude has come 180 degrees from where it was a year and a half ago. I agree with that here. I'd say it's even more so here, because we're a rural community that is landlocked and we need a ferry to get here. If you're going to work in the city, you have to actually go to the city, and there aren't many people that can work from home. Our primary buyer group is back to being retirees, so now what we are looking at is having to present your property, price it appropriately, get ahead of the market.
TONY:
You can't worry. This is the biggest thing. People call me in and they go, "Oh, could you come and have a look at my house?" I go look at the house and say, "Well done. You've maintained it," or, "You've done a terrible job." Typically they've maintained it well, and I say, "Okay, this is a bunch of houses that are similar to yours in a similar area in the last six months or so that have sold." They go, "Yeah, but what about Tom's house down the road? He's listed for X amount more dollars." I'm like, "Yeah, how long has Tom's house been on the market?" "I think about three months." Then we look at the history and it's been on three months this time, but it was on six months before and six months before that, and Tom ain't budging on price.
TONY:
Now, the actual value of Tom's home a year and a half ago, based upon what things were selling for - not what things were listing for, what things were selling for - might've been $1.2M. Now with the market softening, interest rates going up, based on what actually things are selling for, it's maybe worth a million bucks. That's chasing the market down.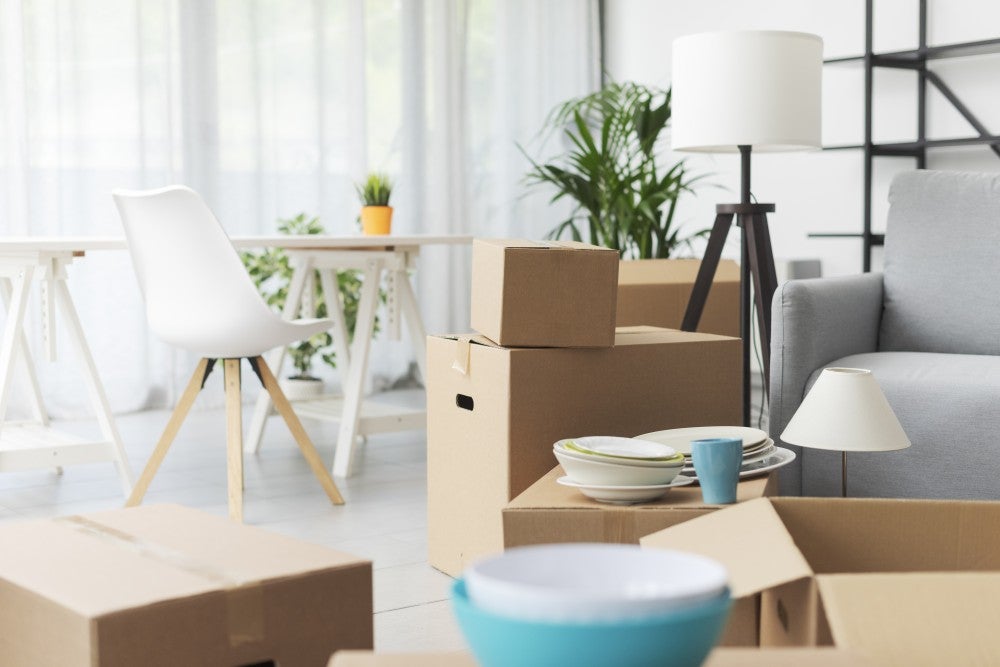 Price & exposure critical
TONY:
Realistically, if you've got your house on the market and it goes to market, you've got all your marketing out, you've got your photos done, your video and all the rest of it, the floor plans up, done your Realtor tour, had everyone come in and look at it, and three weeks have gone by and you haven't had a nibble or you haven't even had a showing or that kind of stuff, there's two potential problems. One, no one knows about it, but assuming that the Realtor's done a good job, if everyone's that's potentially interested in buying it has seen it and hasn't even bothered asking for a showing, they're not seeing value.
TONY:
Waiting and hoping and then gradually reducing the price isn't going to do the trick. You need to do a big drop. Cancel the listing, do a big drop in price, get ahead of it and go from there. If you don't need to sell, maybe now's not the time to be clogging up the internet with your listing. There's a limit, guys. Don't be clogging up the internet. 
More refinances than mortgages
TONY: 
You mentioned you recently had a conversation with a mortgage specialist and they told you something interesting. 
PAUL:
It's just time for my wife and me to renew our mortgage. Talking to the mortgage specialist at the bank, we asked if she's really busy with new mortgages. She said there are way more refinances right now than there are mortgages, that people are thinking that they want to sell their house and upgrade, but when they find out about realistically what they can get for their house, they decide they'll just stay put and refinance and renovate the house instead, because it just doesn't make sense for them to move with what prices are. Like you're saying, people look at it and they're like, "I can't sell in this market. I don't want to sell in this market. My hand isn't being forced to sell in this market, so I'll just stay where I'm at."

October 2023 Listings
6406 North Gale Avenue, Sechelt, BC
PAUL:
Tony, what do you have on the market for October that people need to see if they're serious about buying a home?
TONY:
We've got
6406 North Gale Avenue
. That one, it's a Spani-built home, massively kind overdone on a beautiful lot, waterfront, Sechelt Inlet. It's got the most gorgeous metal, copper-looking roof, which has definitely grown on me. Yeah, lots of value there. I don't think you can buy the lot and build it for anywhere close to what they're asking for that one. A legal second address on it, a legal suite that they rent out on Airbnb. I think it's full 95% of the time. It's as full as they want it, other than having their friends over. Good revenue potential there if that one's still available. That one's just come out and we've had a few good showings on that, so check that out. What did you think of that when you were in there?
PAUL:
That is gorgeous. You really see the quality in the house when you walk into the foyer. As soon as you walk in, it's a big, wide, impressive space with gorgeous tile floors. Then the view is as good as any view I think I've seen on the Coast. Lots of windows in the main living space, so it really maximizes the view. High ceilings, everything you want in a nice, new or next-to-new high-end home. The beach is right there. They've got a series of decks to take you down to the water.
TONY:
I think there's three decks. Pretty nice.
PAUL:
If you want your kayak, your paddleboard, your whatever you want, you can put it right there. The area is very private, so you're not going to have a bunch of stragglers coming by and want to hang out on the beach or whatever. It's going to be your secluded, private spot on the inlet.
---
Tudor Grove, Pender Harbour, BC
TONY:
In addition to that, we have a
new land development called Tudor Grov
e. That's out in Madeira Park, Pender Harbour area, very close to Madeira and the Oaktree Market, all that. That one, I'm really excited about that. We've got a new sales center set up which will be open soon. We'll be putting that on Realtor tour probably not next Wednesday, the Wednesday after that. I think there's 14 lots or so out there. Some high-bank waterfronts and view lots, and then a couple or two, three forested lots as well. Yeah, I'm excited about that one. I think that one will sell pretty quick, and there is a shortage of build-ready land available, so hopefully, yeah, that one's successful.
---
9305 Stephens Way, Halfmoon Bay, BC
TONY:
9305 Stephens Way in Halfmoon Bay
has a gorgeous cabin on it. It's got the storage areas. It's got the build sites ready. It's got the environmentally-friendly relocated house from Vancouver, so that's out there. We did do a price reduction on that, so that's just under $1.6M now. Compared to the sold properties around that one, it is really good value for money, and they're getting ahead of the market there and ready to move on. That's an opportunity for a multi-generational purchase or just someone looking to invest. I think you'll do very well with that one.
PAUL:
There's a cabin on that property that is super cute. You imagine what a cabin looks like, but this is like it's got a dishwasher and, yeah, really nice finishes in it. For one or two people, that cabin is super livable. You would be very comfortable in it, and if you wanted to build down the road, you could just use the cabin as a weekend getaway or spend holidays up there or whatever. I think there's a lot of options with that property.
---
783 Courtney Road, Granthams Landing, BC
TONY: 
We have a lot coming up in Vista Ridge. It's on Courtney Road there, so a beautiful build-ready lot. The seller's plans changed. She ended up doing something else. Yeah, that one, I'd be surprised if that doesn't sell pretty much right away. It comes with building plans, so that one's a good one, ready to go.
PAUL:
That's in Granthams Landing, and it's started. They've started the groundwork on it, isn't that right?
TONY:
Yeah. That's right, yeah.
PAUL:
Yeah. Nothing's actually been built, so lots of time for somebody to come in and decide what they want to do with it.
TONY:
Yeah. No foundation poured, so you could change the footprint there, obviously the design, that kind of stuff. Yeah, lots of good builders on the Coast that you could use for that.

CALL TONY TODAY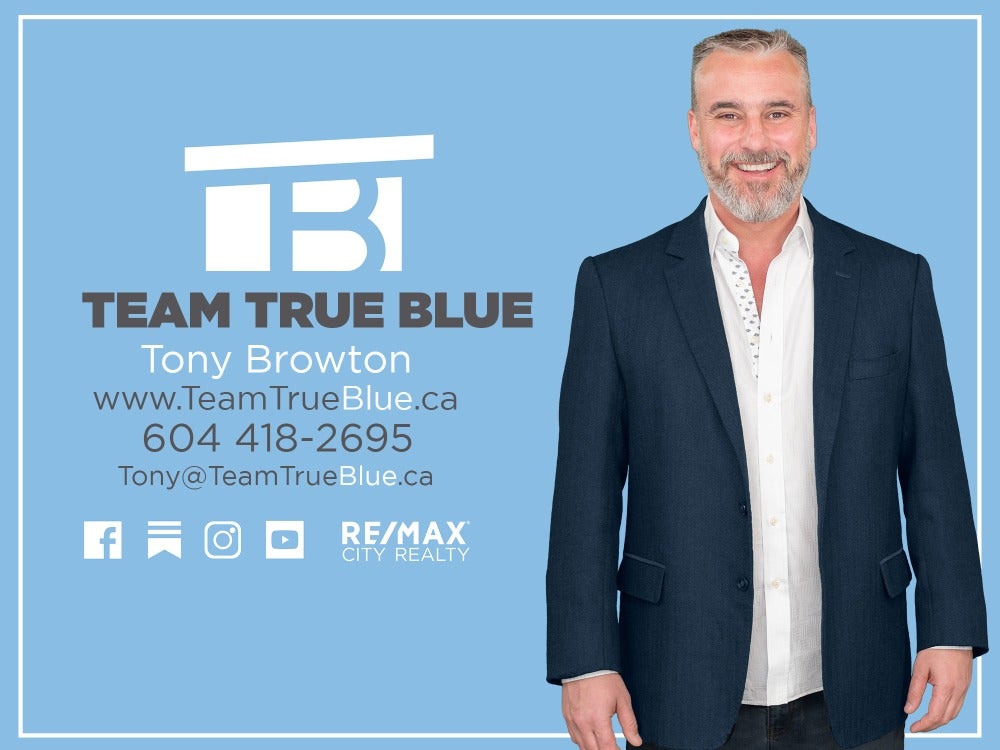 If you're not already working with an agent, call me when you're ready to buy or sell and I'll guide you through the busy and competitive real estate market on BC's BEAUTIFUL Sunshine Coast.
Tony Browton - TeamTrueBlue.ca
Personal Real Estate Corporation
RE/MAX City Realty (Gibsons)
Mobile: 604-418-2695
Email: 
Click here to email Tony
⚠️ 
DISCLAIMER:
 This blogpost is not intended to cause or induce breach of any existing agency agreement.