This post was written using a transcript from Tony's November 2023 podcast. It's been edited for clarity.
PAUL:
Maybe the most dramatic change is that municipalities of over 10,000 people will be limited to having short-term rentals in a single space in a primary residence. So professional or commercial Airbnbs look like they're going to go away, and that should come into effect May 2024.
TONY:
So Sechelt will be affected?
PAUL:
According to the list on the province's website, Sechelt will be affected.
PAUL:
Another change is that platforms like Airbnb and VRBO will have to share data with the province. This means the province will always know how many short-term rentals there are, and whether operators are following the rules. I'd guess that this is to either help the province police short-term rentals, or enables the province to tell platforms they need to do a better job of policing themselves.
TONY:
So the province has realized that they're not going to be able to build homes fast enough, and now they want existing inventory to be servicing, yeah, long-term tenants as opposed to short-term tenants.
PAUL:
That's right. I don't think there's a quick answer to the housing shortage. While these changes to short-term rentals probably doesn't fix the crisis in and of itself, my guess is that all levels of government are saying, "Well, we can add half a percent more housing doing this. And if we legislate other small changes, maybe together it'll add up to a meaningful solution." Maybe the Airbnb thing doesn't move the needle a whole lot on its own, I'm going to guess that in aggregate with everything else the province is trying to accomplish, we might start to see some relief with the housing shortage.
Impact to the Sunshine Coast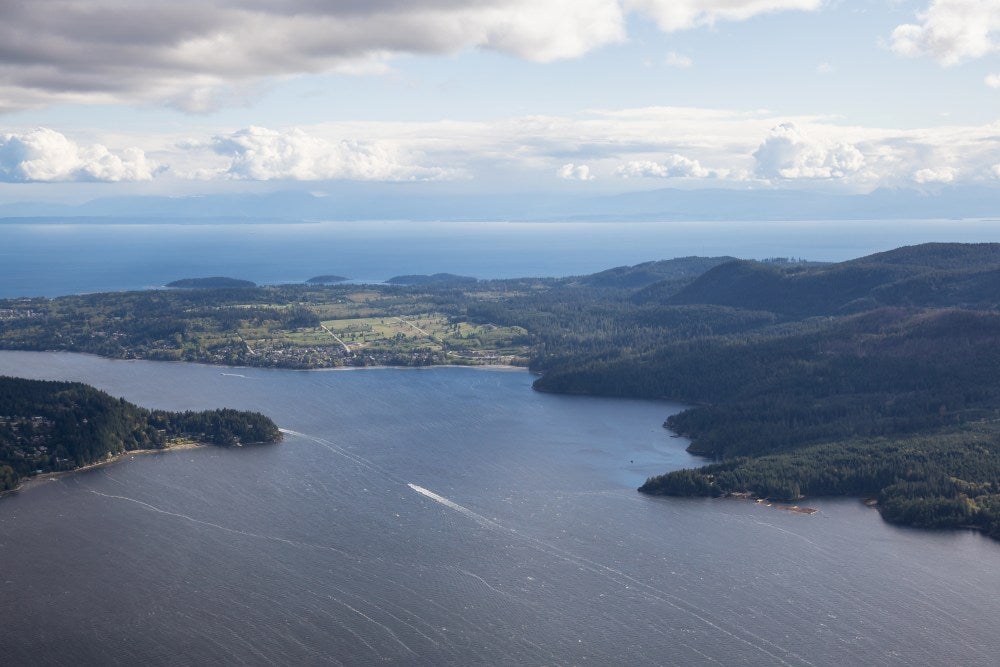 TONY:
I guess the question is how it's going to affect our local Sunshine Coast real estate market. My initial thoughts would be that short-term rental owners that are looking to renew mortgages at 6% while currently servicing their mortgage at 2%, the cap rate's not going to work out for them. If these owners decide they need to sell, we're going to see more housing inventory in our local market. Scarcity increases value, and surplus supply seems to have a softening effect. I think that's probably what we're looking at over the next few months.
PAUL:
Sechelt has a maximum of 15 commercial short-term rentals, allowed, and I'm not sure if they're at 15 or if it's fewer than that. Gibsons has 89 licensed short-term rentals. 46 are in principal residents, and 43 are non-principal residents.
TONY:
Explain that. Does non-principal mean offsite owners?
PAUL:
That's right. Owners that don't live at the actual property. Because of Gibsons' size, there's no expectation that they follow the new provincial rules. But in a recent Committee of the Whole Meeting for the Town of Gibsons on October 17th, Councillor David Croal asked town staff to review the legislation and to see what that means for Gibsons. To me, asking this question means there's a possibility that the town will decide to go along with the province's legislation.
TONY:
I think a lot of people are going to be left with the choice, like we touched on, to either rent their place out long-term or sell it. Renting out their place long-term may not be an option if they've bought with the intent of doing short-term rental, and they need that short-term rental revenue to service the debt that has an interest rate that they got three or four years ago. They'll need to have a close look and see if they can service these new higher payments with long-term tenants. If they can't, then they're going to need to sell it.
Why you need a property manager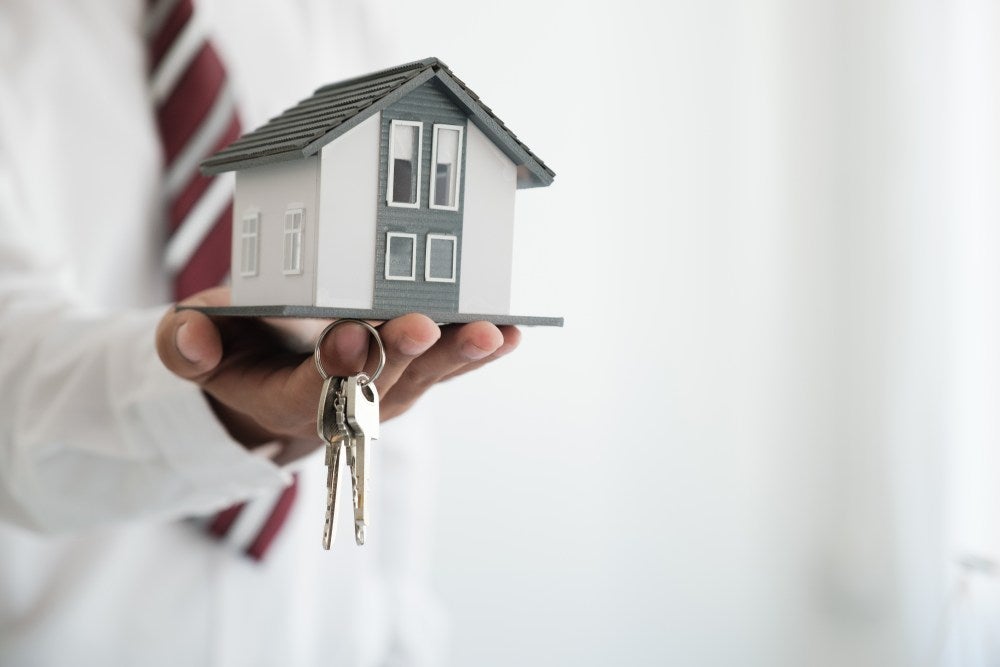 TONY:
If they're remote owners, another consideration before renting out long-term, would be whether or not to hire a property manager.
TONY:
The mistake a lot of people make when renting out a home is that they think they just manage it themselves. But there's a lot of things that licensed property managers bring. The property manager we work with, Ken, he has a tenant screening process already in place. If someone's interested in the property he's representing, they fill out a rental application form and that application form gives an overview of what they do for a living, how many people will live there, if they have pets, if they smoke, etc. Ken uses that application as a pre-screen. If would-be tenants meet the criteria set out in the form, he'll schedule a viewing of the property. After that, if the tenants decide they want to move forward, Ken does a full background and credit check on them.
TONY:
And in the BC Residential Tenancy Agreement, you can put in addendums which allow the property manager to come in and do an inspection every now and then. And in doing that, that nips any problems in the bud right away. For example, one property Ken manages recently had a tenant with a pet that passed away. Ken knew about the cat and it was OK for the tenant to have the cat. But when the cat passed away, the tenant went out and got four kittens. The property is a semi-furnished place and the kittens were tearing it up. With Ken's monthly inspections, he caught the new pets right away. I'm not sure how that was resolved, but it was resolved. And that was something that could have ended up being a long-term problem. Having a property manager, especially if you're a remote owner, would be something that you'd really want to do.
TONY:
As more and more inventory comes on the market, tenants become more picky as they have more to choose from. If you eventually decide to rent long-term and start feeling like you're desperate and that you'll take anyone, that's where tenant horror stories come from. It happens when owners don't do the right preparation when selecting a tenant. That's a scenario to keep in mind when deciding whether or not to consult with a property manager. There are only so many property managers on the Sunshine Coast and if a lot of owners decide they now need a long-term property manager, there might be a run on those services.
TONY:
If you're selling, you probably want to get your sign in the ground as quick as you can. And if you are going to rent out long-term, you want to get on top of that as quick as you can, because again, if there's ample choice for tenants, that means that the rental rates could come down and you might not get to be as selective as you could be now. Using a property manager ensures you get the right tenant in your property.
Mortgage renewal pain
PAUL:
Something you mentioned that I haven't heard anybody talk about is mortgages renewals at a higher rate. When you sign a renewal at a high rate, you're also probably signing some kind of a commitment to that rate, whether it's a year, or two years, or three years, or five years. And if you renew into a five year mortgage, and two years later you decide being a long-term landlord isn't working you, you could be on the hook for a penalty to get out of that mortgage early.
TONY:
I'd say that'll be the case more often than not. The way that things are panning out, I think that there will be a penalty for ending your mortgage early. If you can't port your mortgage and you've got to buy it out, it's going to cost you money, and you've got to consider that when trying to decide whether or not to sell.
TONY:
The other thing a lot of the sellers need to look at as well is – especially if they bought pre-COVID and they've been using the property as an Airbnb – there could be a substantial capital gain that needs to be paid. If that's your situation, you might want to talk to an accountant and mitigate that as much as you can, even if it's just delaying the sale until the new year so that you've got that year to manage your finances or do what you can do to reduce that tax burden. It would give you extra time, so you really want to get on top of that as quick as you can. I think the smart people will see this, and hopefully we're the canary in the coal mine.
TONY:
I did see Cody Robinson post pretty early on with information on the new short-term rental rules, which is good. I hope a lot of Realtors are talking about it. If you're in situation where you own a short-term rental and you don't know what to do, you need to phone your Realtor.
TONY:
If you don't have a Realtor, you can give me a call, or call anyone on our team. We can help talk you through some of the things that you'll need to know. Obviously with legal advice or accounting advice, we'd have to refer you out to a professional. But hopefully, at the very least, this conversation provokes thought about how to handle your own short-term rental.
The Sunshine Coast needs more development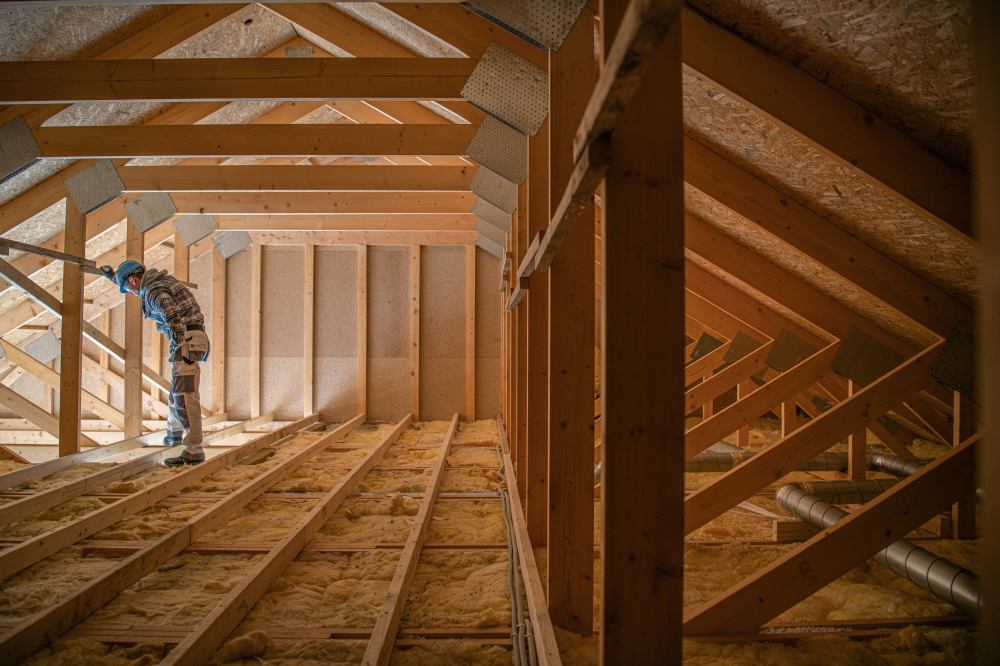 TONY:
I recently talked to a small development group that's looking to do something in Langdale. They're totally focused on a development that's right for the community. They've got their demographics down really well, and they've got a really good understanding of who their end users will be. When planning a development or a pre-sale, in my experience, you're much, much better off knowing who your target market will be. You don't really want to take a shotgun approach.
TONY:
You want to be design specific. When we did EagleView, we were very focused on the end user. When you get a small, local developer that's really focused on doing the right thing for the community, I think those types of projects will do more to help with the housing crisis than legislation to reduce the use of short-term rentals. I think that more broadly speaks to the restrictive policies of a lot of rural communities, especially the ones that have the demographic that we have where it's primarily retiree, and the general attitude seems to be, "I've just got here and that's enough people."
TONY:
But if you are not providing new inventory that's appropriate and priced well and has the right density for the tax base – whether it's the SCRD, or Gibsons, or Sechelt – reactionary changes like short-term rental legislation isn't the entire solution. New housing that people can actually afford needs to be built.
TONY:
Five to 10 years ago, governments should have been doing more to free up regulation a little bit and make it easier to build community-appropriate projects. With so much immigration, people aren't able to get into the housing market, and the gap between those that have and those that have not is getting so much bigger.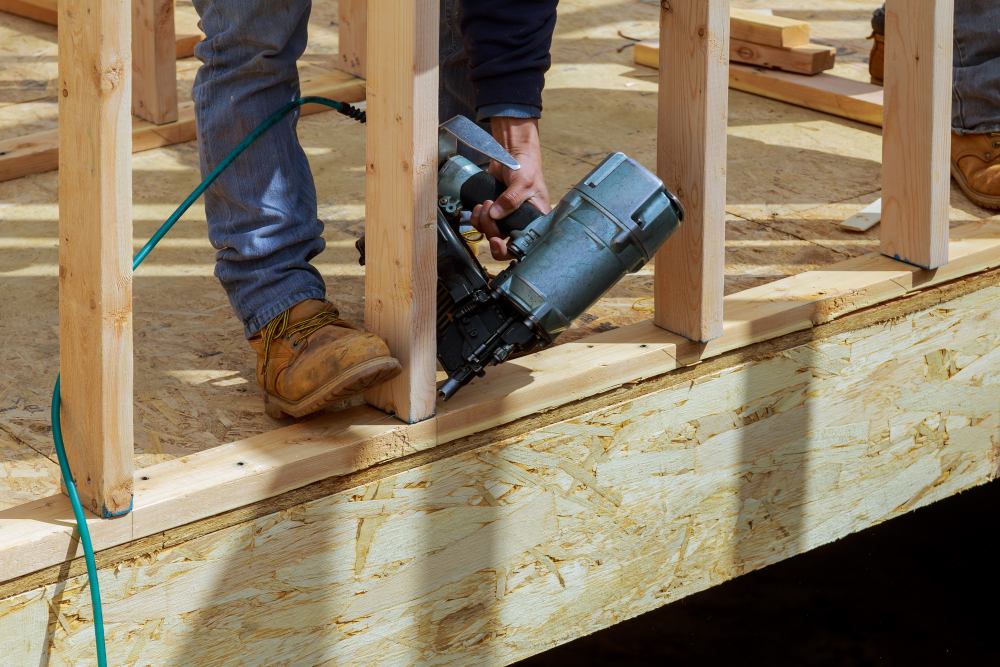 TONY:
So I think that people should keep that in mind when new projects come up, especially with size-appropriate developments. This is what I think this new Langdale development could be and I hope the community doesn't say, "No, we don't want it!"
TONY:
Look at projects on their merit. We do have to look at what we can do to allow development in a responsible way. Because if you don't do that, what ends up happening is you get so few things going through that you just don't address the needs of the community as far as housing and accommodation go.
PAUL:
What specifically can you tell us about that Langdale development?
TONY:
I can't tell you too much. I can tell you that it's local owners that live in the area down there. I can tell you they're looking to do quarter acre lots. Each house will be on quarter acre lots. I think it's between 10 and 20 homes that are going to be like that. And then there'll be a phase two of the development that may be looking to increase a little bit of density down there.
TONY:
It's going to be up in behind Langdale Elementary School. That's the elementary school that my kids went to. I've lived across the street from that school for the last 20 years. It's gone through stages where it didn't have enough kids and it was going to be shut down or maybe even sold off.
TONY:
With the COVID boom of younger families coming (even though that's dried up now), it did increase the population of school-aged children, and increased school registration. So that particular school is now on its way back up to the numbers where it needs to be. And development in that neighborhood, I think, would be a good thing for the Langdale community in general, but also all of the associated schools and recreation and sports teams and all that kind of stuff.
November 2023 listings
302 Shoal Lookout, Gibsons, BC
PAUL:
Tony, what do you have on the market in November of 2023?
TONY:
There's going to be a lot of new inventory coming on. The ones of note that I've got are the two that I have left up on Shoal Lookout in Gibsons.
We've got that beautiful waterfront lot up there
. That one, it's had a few offers on it. None of them have worked out. The financing and increased interest rates have had an impact on that, but still very popular.

301 Shoal Lookout, Gibsons, BC
TONY:
The
beautiful log home we have up there,
that one's still available. It's got everything that anyone would want. It's in arguably the best neighbourhood on the Sunshine Coast. It's got some revenue potential that would be compliant with the new legislation so that's great. And it's just in a wonderful location with a great view, and a really good vibe. It's a great property, well maintained, that kind of stuff.

Lot 17 Skyline Drive, Gibsons, BC
TONY:
There's a great deal down at
Lot 17 on Skyline
. That owner's motivated. He's got another investment he wants to make. So that one, if it's still available when this goes to air, is one to see. It's been getting a lot of viewings.
TONY:
We also had a couple of good sales. We sold 1219 Sunnyside. That one, an investor from Vancouver picked that one up. It was a great deal.
TONY:
And then we had 426 Aldersprings sell to a couple that's looking to rent out a couple of its suites. So that one was a good one. And then just in general, we've started to get more showing requests and that kind of stuff. So it looks like the serious buyers are back out there again.
Advice for November 2023
TONY:
Properties that are priced appropriately for the market are getting action and are getting activity. Volume is still pretty low, but we are starting to see kind of a lot more stuff come up. And as we were talking about earlier, I imagine we're going to start to see anyone that was stressing about short-term rentals start to take action. I got a lot of calls when we talked about STRs earlier in the year on the podcast with Gibsons Mayor Silas White. So I'm sure I'm going to be getting some more phone calls over the next few days, and you're going to start to see some of that short-term rental inventory coming on the market.

CALL TONY TODAY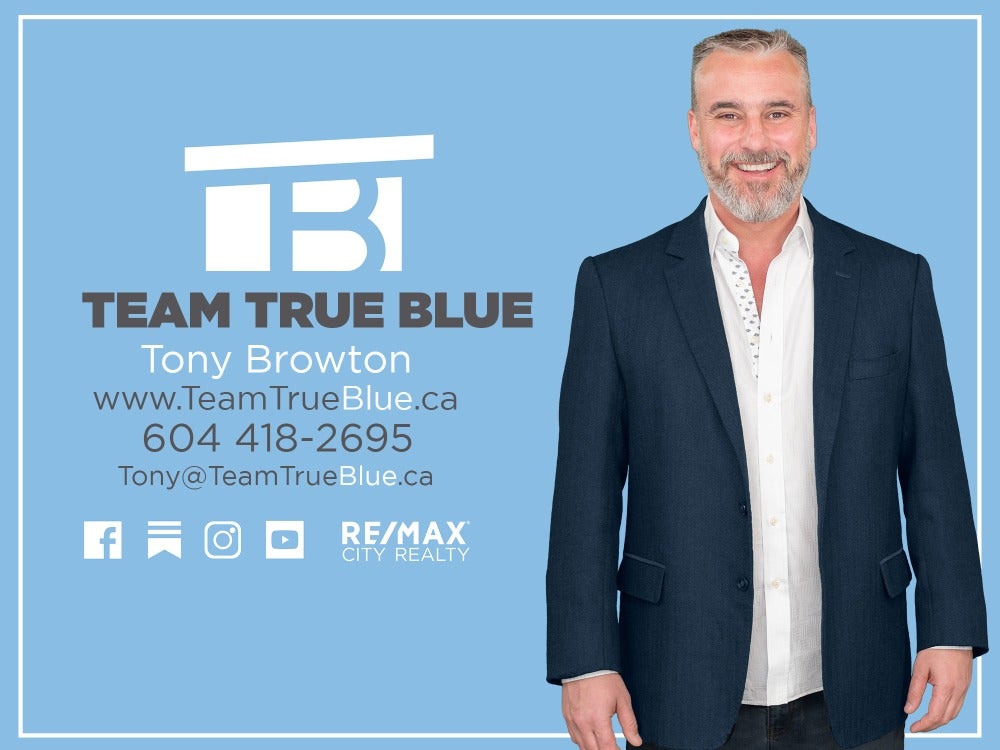 If you're not already working with an agent, call me when you're ready to buy or sell and I'll guide you through the busy and competitive real estate market on BC's BEAUTIFUL Sunshine Coast.
Tony Browton - TeamTrueBlue.ca
Personal Real Estate Corporation
RE/MAX City Realty (Gibsons)
Mobile: 604-418-2695
Email: 
Click here to email Tony
⚠️ 
DISCLAIMER:
 This blogpost is not intended to cause or induce breach of any existing agency agreement.